Lotus Landmarks  is catering to all the segments of real estate requirements energizing the industry through innovation, contemporary designs, colours, spacious and open plans along with a variety of options based on an understanding of consumer attitudes and usages, all this keeping the right balance of five elements of life. Beginning with sale of apartments, Lotus Landmarks covers the entire spectrum of real estate solutions including Commercial, Residential, Societies, Gated Communities, Serviced Apartments and Rental Facility.
Lotus Landmarks is Rooted to reality that no home can be complete unless it has a right balance of all the five elements of life – Prithvi, Agni, Jal, Aakash, Vayu. Together they give you a reason to enjoy what life has to offer and we have the expertise to better that experience.
Mr. Satish Giri

Managing Director

A Civil Engineer and a Management Graduate from SIBM, Pune. Satish has over 15 years of experience in premium real estate development. He laid the foundation of Lotus Landmarks India Pvt. Ltd., as a well known name in Pune Real Estate. With the sole objective of providing quality houses to the masses at an affordable cost, he has taken the company to the heights. An adventurer and windsurfer, Satish looks at Business Development and Marketing of the group. Also very personally he looks into the Project Conceptualization and Product planning.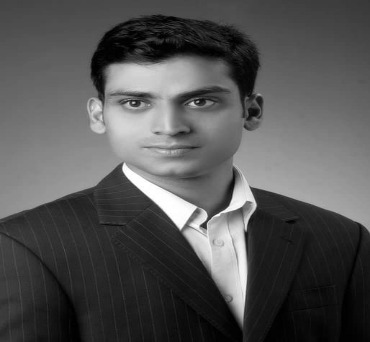 Mr. Jagdish Hanamantache

Chief Operating Officer
Jagdish is responsible for fund management, financial planning, fund allocation, analyzing various sources for raising funds, doing due diligence with nvestors,Bankers and various organizations. He is also responsible for controlling income, cash flow Jagdish has over 12 years of experience in finance, administration and project management; he holds a Bachelor's degree in commerce from University of Karnataka and Masters in Business administration from Visvesvaraya Technological University Belgaum, Karnataka, India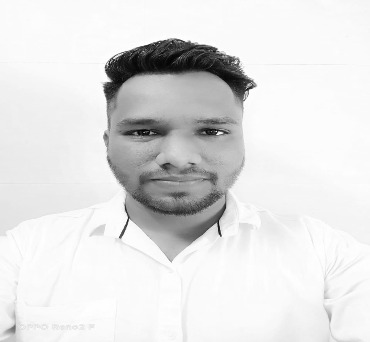 Mr. Jameer Shaikh

Accounts and Book Keeping
Jameer handles Accounts and Book keeping at Lotus. He is responsible for keeping accounts updated and is involved in preparing, maintaining, analysing, verifying, and reconciling complex financial transactions, statements, records, and reports. He maintains the accuracy of the Company's ledgers and subsidiary financial systems. He also handles all statutory payments and tax filing. Jameer has over 6 years of experience in accounts department and he holds a Bachelor's degree in commerce from University of Pune India
Mr. Vishal Bhosale Purchase Assistant
Vishal is Purchase Assistant at Lotus Landmarks. Vishal is responsible for material management, material procurement at competitive rate, appointment of required various agencies, contractors and consultancies for construction activity. He is also responsible for finding innovative products and process in material management. Vishal has over 4 years of experience construction material purchase he holds a Bachelor's degree in commerce from University of Karnataka India
Vision is to be India's most respected community developer.
Mission – Lotus is a team of highly committed, confident and successful professionals working with dedication towards developing real estate as culture and knowledge centers. We are young, dynamic and vibrant. We like to have fun in our healthy work environment. We strictly adhere to our path towards lotus vision through innovations in Designs, Material and Methods. We believe in setting up a work culture that is based on transparency and honesty.
With over seventeen years experience and expertise, "Lotus Landmarks " has evolved with you. The foundation of Lotus Landmarks was laid in the year 1997 with project "Oasis" in Amravati, Maharashtra and since then there has been no looking back. Spreading across Amravati, Nagpur, Pune and Belgaum, Lotus has established itself both in commercial and residential segments. As part of our commitment to provide you beautiful and stylish homes, we took upon ourselves the responsibility to build your dreams and give life to your spaces.
The foundation of Lotus Landmarks was laid by Mr. Satish Giri, a Civil Engineer and Management Graduate from Symbiosis, Pune. With a vision to provide the world a blend of civil technique through his Management approach he has been designing the buildings as per the need of client. Customer Satisfaction comes first is his mission of life.
"I make an honest effort to live up to their expectations", says he.
Our people are our greatest assets. Every team member is a generalist with an individual specialization. This collective talent pool thus provides effective strategies and approaches to implement our collective mission while respecting individuality.
Our customers are people who value quality product that refresh and energize their lives, both at home and away from home environments. They are the source of motivation that drives us to go on.
M/s Tim Van Meter, Van Meter Williams Pollack LLP, USA
M/s Swapnil Patil, Beri Urban & Environmental Planners LLP, Pune
M/s Prakash Kulkarni, Architect, Pune.
M/s Creative Quotients, Rahul Wedpathak ,Pune.
M/s B. K. Joshi Architects, Belgaum.
G. A. Bhilare, RCC designers, Pune.
Adv. Janak Lukad, Legal Advisor, Pune.
Adv. S. B. Shaikh, Belgaum.
Adv C.V Atre, Pune
CA Avinash Utgikar, Financial Planner, Pune.,
CA Bhide & Associates, Belgaum
Vijay Khilare, RCC Consultant, Inventa Eng Solutions, Pune.
Vikas Labba, Design Terra, Landscape Designer, Pune
Quality Audit -CQRA, Pune
Concrete Diagnostic, Pune
M/s Shree Electricals, Shishir Inamdar, Belgaum.
M/s Design S Consultants, Vishal Borate, Pune